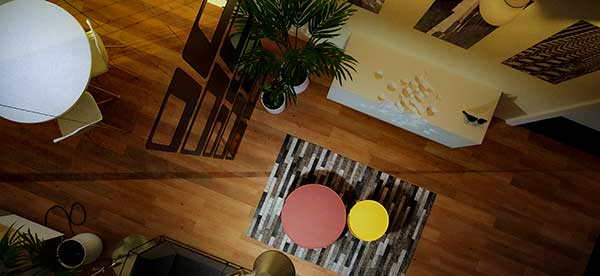 Interior styling
A 3D presentation makes it far easier to win over a client, as it is the ideal way to showcase flawless interior styling. The client can immediately see the effect of furniture, colours and materials in a living or working space. Casa 3D is the perfect partner for stylists and interior designers – project managers can also benefit from 3D illustration by using it to present a new build project to potential buyers with the maximum available realism.
Architecture
3D artistic impressions are a resource used by architects and project managers to present their ideas with compelling realism. From their drawings and sketches, Casa 3D can create a 3D scenario that, once approved, will become the basis of a full photorealistic presentation. This concept is of course equally ideal for new builds as well as existing buildings and renovation projects.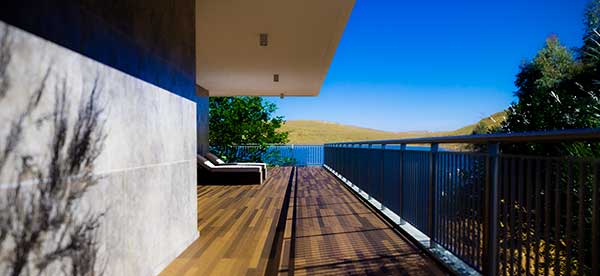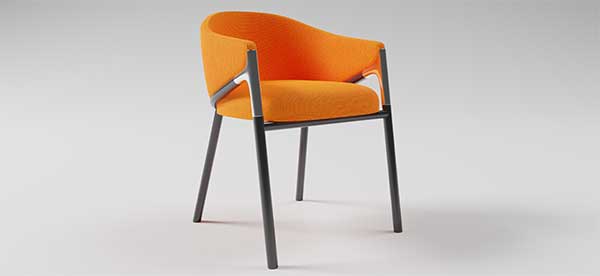 Product presentation
How can we present a product that still doesn't exist physically? Creators and manufacturers are, more and more, using 3D presentations to help convince their potential clients. Casa 3D treats every product it works with as unique and can place it in a compelling, attractive and natural looking environment. We have worked with everything from furniture to everyday consumer items. Casa 3D gives life to a product by producing a perfect presentation.
2D and 3D floorplans
During the different phases of a project, correct and detailed floorplans are essential for preparing presentations, and to help inspire new ideas that can give shape to a space, form to a product or define an environment. Casa 3D creates 2D and 3D planning with designs that can be as simple as a sketch, or a much more technical and detailed presentation, including a full 3D photorealistic presentation.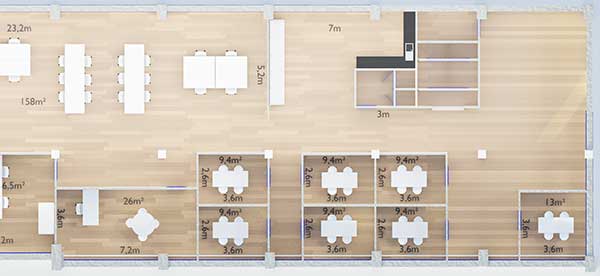 Do you need further information?
Please fill the contact form, or call us on: